Services: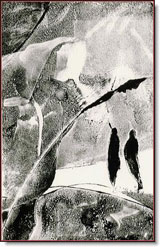 Legal Consulting / Representation
Janice Green's legal services range from consulting (once or on-going) to full representation using a collaborative approach in divorce, premarital and postmarital agreements, and post-divorce parent-child modification. A consultation—especially before a crisis erupts—offers the following benefits:
Educates you about the law and your rights
Averts problems before they arise
Provides guidance about what you should and should not do
Highlights the potholes in the family law road you are traveling
Makes you a more informed consumer of legal services
Consultations are an investment in peace of mind and for learning your rights and the reality of what's to come. Janice Green primarily uses the collaborative law process for resolving cases, but she will inform you about other options—litigation, mediation, arbitration, and "unbundled" legal services—that may be appropriate for your situation.
There is a charge for consultations, but you know beforehand how you can prepare for the meeting. On-going representation requires a deposit (called a retainer) which is applied toward future fees and expenses; the amount of the retainer is determined by the complexity of your case.